F2F Health Matters partnership organises on November 16th , at 11.00 AM CET, an event focused on healthy food & bio-sourced functional ingredients sectors. It aims to strengthen areas of collaboration with potential partners in Japan offering concrete market insights and to give space for Europeans SMEs to connect with local businesses. 
Programme of the webinar
The programme of the event will include the presentation of the EU-Japan Centre and Martin Glisby, who will talk about trends and opportunities in the food sector in Japan. Then the F2F Health Matters consortium will present the second call of the project, which target country is Japan, and will explain the three types of support the project offers, the co-funding options and the eligibility criteria for benefitiary SMEs.
B2B meetings via B2Match
After the webinar, on Thursday 17th November, from 9.00 to 11.00 AM CEST, SMEs can join our matching and networking event on B2match platform. They just have to book slots (plenty of availability online) and connect with Japan businesses and other European companies!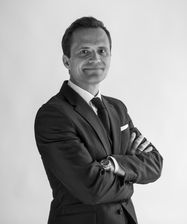 Speaker
Martin Glisby. Founder and managing partner of Glisby & Associates, a consulting company with offices in Copenhagen and Tokyo, specialising in market entry strategy and how to accelerate the speed and quality of collaborative arrangements with Japanese partners. 
Registration
Click here to register to the webinar. Click here to register on F2F Health Matters B2Match platform and go networking with Japan businesses and other European companies on 17th November.